In 2015, I was faced with the one thing that I'm pretty sure is every Mom's worse nightmare.
I was kneeling on the ground, cradling my 4 year old in a panic waiting for the ambulance to arrive.  I didn't know if she was breathing.
Needless to say, this began a whirlwind of events on the quest to figure out what was happening to my healthy child.  I was a pediatric physical therapist and I needed to take 5 weeks off to goto NYC to pursue yet another medical opinion.  I didn't know if I would lose my pay or lose my job.  The one thing I knew for sure was that I wasn't being paid during that extended time off.
Mind you, up until that point, I was pretty content with my career and my work.
It wasn't until that point, faced with the reality that I needed more time, that I started to look into other avenues to 'work from home' or 'online side hustles'.  This is where I stumbled upon Network Marketing as the ideal side hustle and found my golden nugget!
17 Reasons Why Super Moms Are Rocking Network Marketing
Time Freedom
Nowadays, Moms can have it all.  You can be present for your children (in the precious years they are growing up) and grow an online business.  Many Moms are hopping on the wagon to create income while still being the ones who are involve in their child's events and activities. With the internet age, a business can be run at your fingertips or your smart phone.  Now is the time to leverage social media and build a network around the world (if it makes sense for your business).
Create the business of your passions around your children rather than working for someone else and always telling your kids you cannot do something because you have to 'work'.  As their greatest teacher, you are teaching them the value of time and people!
Build Your Empire and not Someone Else's
I have been employed by a list of companies in my day.  What I realized is this… when you are an employee, you are at the mercy of the decisions of your boss or organization.  Either they give you work, or they give you no work.  Your pay can be taken away from you at any point.  While you're being paid the full amount of your worth), you're helping that boss fulfill their dreams and financial goals.
Being your own boss has more responsibility, yes, but it also gives you more control over the direction of your earnings.
Financial Freedom
The average American needs $1M to retire with to live comfortably (maybe not lavish) and be able to cover any medical expenses that may come your way.  As the life expectancy rises (currently at 85 years old), $1M may not be enough retirement savings.  Why are we working so hard?  To pay off our credit card debts?
Having financial freedom has a lot to do with how much you're spending, how much you're saving, and most importantly how much your income is!  The smart (and passive way) is best use of our time to achieve financial freedom in the shortest amount of time.
Fun With Friends
Most people have a negative connotation when it comes to the term 'Network Marketing', or 'Multi-level Marketing'.  Maybe terms like 'pyramid scheme' or 'scam' come to mind.  I feel fortunate that I wasn't exposed much to that growing up so when the opportunity presented itself for me to be a part of a Network Marketing Community (and a small one albeit) I took the plunge.  I was already a loyal customer and loved the products, so why not?
The benefits I have received have been beyond measure.  I have been able to be friends with people I would have never been able to meet within my community.  Not only that, I have been able to touch other people in ways that would have never hoped!
If you could make an imprint on the world, would you?
Make Your Extra Time Work for You
Honestly, when I started out in the online side hustle, I didn't have much extra time.  I was working part-time as a physical therapist, had two littles under the age of 7 and without support of extended family nearby, and a husband that travelled for work, let's be honest, I barely had time to take care of myself.  I started out working my side hustle 15 minutes at night right after I tucked my little ones into bed.  And everything else grew from there…
Living a Rewarding Life
Believe it or not, with Network Marketing you might think it's all about the sales.  I'm going to tell you right now, that initially it's what most people think when they first get started.  If it's not sales, then what is it?
If you follow Jim Rohn, you will learn that it's about Personal Development on your journey to being a Leader, striving to become the best person you can be, and the side benefit of this is a thriving business.  Not an easy process which is why he preaches falling in love with the process, not the results.
Create An Income That Your Family Can Be Proud Of
A side business like Network Marketing can bring about a new YOU.  It's a known fact that other learn from your actions rather than listen to what you say.  This is also true about your children.  They are watching.  As you develop into the better version of yourself everyday, they also see the benefits (freedoms) of this type of lifestyle.  Work hard and participate in your continual growth.
Check the company compensation plan associated with someone you know in network marketing.  You may find that a company will allow you to leave the business as a legacy to your child.
Generate Money That Continues to Work for You
Network Marketing isn't only about growing your own business and sharing your products that would help others.  This type of business works on building a team and then at some point generating passive income.  Income that comes in when you're sleeping.  This means that through pouring value into your team and demonstrating you are a leader, you then uplift others who have become of your team to grow.  When you do that, and do it effectively, your business will grow exponentially.
I grew up raised by hard working asian immigrants.  The plan was to study study study, get the top school to get the top job, and have strong work ethic.  But what I didn't learn is to Work Smart, which Robert Kiyosaki outlines in his Rich Dad Poor Dad book.
Your Commute Can Be Wherever You Want it To Be
If you ever felt that twinge of jealousy when you see friends who work remotely or are working at the coffeeshop random times of the day.  Maybe those friends seem like they are lounging around at the beach drinking cocktails and maybe opening up their laptop.
You can absolutely obtain that type of lifestyle, it all comes down to a decision.  Most people, though they know this information, fail to act on their inclinations stating, that would never happen for me.  On the flipside, maybe some people decide to take on a side hustle but then don't take the time to pour into themselves, or reluctant to spend money investing in their knowledge, often end up quitting.
Whether you want to stay home, work in bed, or work at the local coffeeshop and create you own schedule, these are all reasons by you should take a look at network marketing.
Location Independence
This reason alone was the catapult that launched me into the Networking Marketing arena.  Though i was severely introverted, lacked any technical skill or marketing skill, barely had time to work a business, or zero experience owning my own business…  I jumped into Network Marketing when I saw the vision.  The vision that I would be able to be Location Independence (or Digital Nomad).
My daughter needed me to be with her at home and at doctor's visits (wherever they may be).  That was my WHY.  I needed to have a business that could be portable and flexible enough to work around my family's erratic schedule.  I needed to be able to work in the nooks and crannies of my day without sacrificing time with my kids.
Be in Charge of Your Own Schedule
Back in the day when I worked at quite prestigious hospital in NYC, there was a time I just could not understand the loops I need to go through just to request a simple task.  Due to my low seniority status, I was not able to take Thanksgiving or Christmas, or any other holiday for that matter the first 3 years.  In the second year, I had difficulty taking time off for be a part of my own wedding.  And then lastly, as a salaried employee, I needed to clock in and out using my fingerprint.
I never had ownership of my time even when I had earned and accumulated a ton of vacation time.
Internet is at Your Fingertips
Network Marketing the old school way was about hosting home parties, making cold calls, and inviting others to hotel meetings.  And that way is still applied and very much effective.  At a recent mastermind, I met a couple who grew their network marketing business of thousands of distributors this way utilizing 'off line' strategy for 7 years and they were at the mastermind to bring their business online for even greater reach.
In this day and age, we have social media to broaden our reach at our fingertips.  We actually do not have to host parties or even make phone calls!  If we apply Attraction Marketing strategy, we can have others who are interested in our business or opportunity reaching out to us.  Though you do still need to 'speak' to people through whatever method you prefer, even an introvert can for sure make an impact without breaking out in a cold sweat.
Imagine reaching out to hundreds or even thousands, with your message, on a daily basis.  What could this do for your business?
Less Worry About Job Security
College graduates are coming out of school without jobs lined up and finding difficulty landing jobs.  They may have the degree and some working knowledge of their particular field (though not heavily tested in the real world).  Competition for a job is fierce.
The journey into entrepreneurship is a highly valuable 'Life Lesson', an individual basically has to go through a self-transformational path that tests their inner core.  Left to your own devices without a professor's deadlines, teachings, step-by-step curriculum, time sensitive projects, you're left to develop your own plan.  Your day to day actions and growth is dependent on your own work.
Network Marketing Business Plan is based on growth of a team.  You have two options (well check with your company).  I'm fortunate that I can either take on my child as a distributor in my downline and build up their own business and team that they own.  My second option is to gift my Network Marketing Business as a legacy to my child.  It's nice to know there are both options there.  Network Marketing truly can be the gift that keeps giving.
Be the Creative Director of Your Life
Though I had for many years been ok with taking the back seat to a Supervisor, Director, of a Hospital Institution.  Then later when I wanted more autonomy and experience, I opted to be PRN or Independent Contractor which gave me more independence.  Both however at the end of the day, I had little room to deviate from protocol.
I have been a creative person all my life and even more creative since I became a Mom and have had to improvise countless times.  Network Marketing allowed me and my business partner (another crazy mama like me, love her!) to really take our business and push the boundaries!  The best thing is that we work when we are able (well, when it works for our families!).  That's not to say everything has been successful, but without boundaries we would never know!
Surround Yourself with Weird and Fun People
The entrepreneurship road is the road less taken.  (And some people may say that Network Marketing is not the same as entrepreneur, and that topic will be for another day).  Know that if you do see in the vision in this type of side hustle, you're different.  You think different than the typical person.  We grow up in a society that favors conformity, everyone is pushed down a similar path.
Owning your own business is not the usual route.  It's a difficult path but the rewards are unlimited.  When you find others with the same vision, you will find the weird.  Just like you.  You will find the fun..  just like you want to have.
Create Your Own Community
How many of us wish we could create our own team to work with rather than working with a group that was thrown together or decided by someone else.  Have you ever had that thought, 'wish I could work with so and so because we mesh so well?'
When you know your values, your goals, what you absolutely care about… you can create your own Personal Brand and then Attract Your Tribe.  Working together with others who share vision and passion will take you to different heights beyond the business but in life and in impact beyond what you can imagine.
Give Back To Your Community
What a greater impact and reach to your Community to things that you passionately care about.  Through Network Marketing, we are able to give back to our community in more ways than you can imagine.  Living in a state of abundance and greater impact will continuous give you the mental capacity to forge forward, mindset to sustain, and this cycle of generosity breeds productivity.
Pick and Choose Your Mentors and What They Teach
Have you heard the likes of Robert Kiyosaki (author of Rich Dad, Poor Dad), Tony Robbins (Motivational Speaker and Author), Dave Ramsey (Radio Host of , or Eric Worre (Top Trainer, elevating the profession of Network Marketing).  The list can go on…  If Network Marketing was illegal, than these guys wouldn't be recommending network marketing as a legitimate profession.
Now that I have listed the 17 Reasons Why Super Moms Are Rocking Network Marketing as a Side Hustle.  Know that is it NOT for everyone.  If you are thinking to take an easy way out, land a get rich quick scheme, or are just lazy, then this is probably not the right avenue for you.  To make it in this business, you do need to have grit, drive to keep learning, perseverance,  willingness to face your fears, and most of all passion for life.
However, if you're going to hop into Network Marketing, you do need to pour into Personal Development, and learn the skills to do it the RIGHT WAY.
17 Reasons Why Super Moms Are Rocking Network Marketing 
Hope you take the path to discovering who you were meant to be,
here's to your future,
Your Biggest Fan,

P.S.
Want to make an impact in your online space?  Learn all the advanced skills every leader has acquired through the training platform that continuously gives.  Stay up to date with what is working and effective to grow your business.  Take the 10 Day Look See inside the biggest library of trainings, tutorials, automation, etc to get you the leads and sales for your business.
P.P.S.
Did you like this article?  Do Like, Share, Stumble, and Comment below.  Do you want to read others like it?  Let me be your tour guide…
How to Get Clarity on Your BRAND
How to Succeed in Network Marketing When You're Clueless About Selling
Search or use up and down arrow keys to select an item. How to Grow Your Audience 500+ on Facebook in Less Than 3 Months [Organic Traffic]
Positioning YOU Like a PRO on Facebook
7 Tips to be Productive When Working From Home
RECRUIT MORE - EARN MORE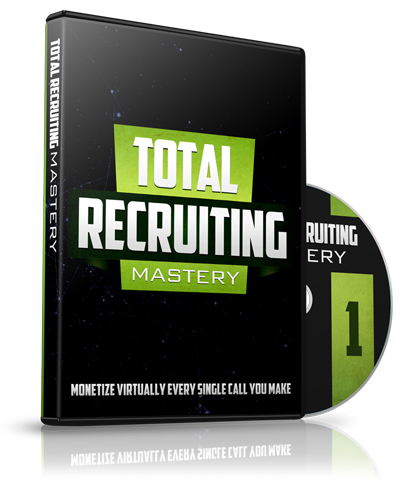 FREE Training: How a 7-Figure Earner made his first $100,019.32 with his Online Business - Prospecting Secrets Revealed!