There is a process when you start out blogging.  I did not have a clue how to do it or how to do it effectively.  I decided to do a 30 day Blog Challenge and oh boy did I learn!  I aim to cut the loose ends and give you the exact components that you need to have inside the anatomy of your stellar blog post, even if you're new to blogging!   Read on!
Start With An Amazing Topic

Make sure this subject matter is relevant to both you and your audience.  Is it something that keep people up late at night?  Will the content resonate with someone who is looking for a solution on your blog?  If you need assist finding a topic, think about what questions you have in your own personal journey that you want to find the answers to.  What I have learned, is that people love to follow your journey…
If you still can't find something, take a poll.  A great place to ask questions is a forum called Quora.  You'll be surprised what answers you will find!
Check Your Keyword Research
There are simple ways to do this.  I had no idea what keyword research was when I first started blogging.  You could download the Beginner's Guide to SEO also known as the largest PDF known to man at Moz.com.  Though I downloaded a copy for reference for sure.  Here are some quick tips to get you started today.
One easy way to find out what is trending is to use google search.  Let google do the work for you!  You see the top headlines that are ranking well.  If you scroll down, you will also see recommended Searches Related to Keyword Research where you can see what topics are trending.
When you've found those keywords, be sure to have them in the top paragraph of your blogpost and then sprinkled throughout.  Even add it to a Sub Headline within your blog for added emphasis.
What's In A Stellar Headline?
Apparently a lot!  If you don't get attention to your blog, how is it going to stand out in a sea of 100,000s new blogposts that are generated every day.  There is actually a science to this and if you want more details, I'm sure there will be a blogpost on this shortly.
In a nutshell…
Keep the Headline Short and Sweet.  Shorter headlines out perform super long headlines. People have short attention spans!  And generally people scan.
Be Direct and Get Straight to the Point.
Peak Curiosity.  And this is what is going to turn heads.
Be Authentic.  Don't be sharing outrageous results that you have not actually achieved!  Instead, share the good, the bad, and the ugly!
Images Attract the Eyeballs
Isn't she just adorable?  Betcha couldn't help but look right?
As a creative being, images pull me in and attract my curiosity.  This is so true!  The persuasive quality of images can bring someone to become a raving fan and happy consumer who will repeatedly return.
Images evoke emotional feelings in the reader and if it brings up something from childhood, something familiar, or a positive memory.
You can create your own image with an image tool to share other offers that might be helpful to your audience.  Look here for the tools, or click on the photo to direct you there.
The added benefit for adding images to blog posts is to keep engaged readers and also direct them to more information or offers.  You can also add an Alternative text to your images to added exposure.
Body of the Blog Post
This is the meat and core.  Don't overthink this portion.  The more esoteric content and gargantuan words you put in there or extremely niche specific jargon will turn away the average reader.  Write the body of the blogpost with a Third Grader's vocabulary.  If you're not sure, ask your kids to proofread your content!  And you will know exactly which areas made sense and other areas you require more explanation.
Some extra tips:
People tend to skim blogs quickly these days.  They have short attention spans.  A blog with shorter paragraphs is more favorable.
Shorter paragraphs are also mobile friendly.  Most readers are probably reading from their mobile.
Include internal links to other resources on your blog your reader might have interest in reading further.
Highlight certain words to help navigate your reader through the content.
Be entertaining!  Don't put people to sleep!
Add visuals like images and videos (of you) to break up the text.
Last but not least, don't forget to reference other top sites for more information, those are called outbound links.
Keep Your Audience Engaged
What do people do when they bring in an audience to a show?  They try to keep the audience entertained until the very last minute.  That means there is a dramatic cliffhanger till the intermission, and then it builds up again for the finale.  You have to think the same way for your blog.  Once you get eyeballs onto your blog, you need to keep them there.  Dangle the eye candy!
One way to do this is to draw them into the other fantastic content that you have on your blog!  Yes!  Direct them to other blogs that are of relevant topics.  Keep providing more value!  You will grow loyal followers when you do.  Keep serving more on a silver platter!  When you do this, your audience will continually come back for more.
Last: What's in your Signature?
As with any guest that you have invited to a party, upon exiting, you thank them for coming and thank them for participating in your event.  The same applies to blogging.  Do you have a call-to-action?  Is there more tips or training you want to direct them to?  Do you have something more to offer your audience?  This is where you need to become the cruise director of your blog.  Serve them something that educates, empowers, or simply entertains.
(Don't forget to utilize the P.S. You'd be surprised how many people want to connect further with you by reading the content there.)
See the Inner Workings of an Anatomy of A Stellar Blog Post?
You've got all the actionable steps,
turn up the creativity and use this framework for the anatomy of your next stellar blog post!
Your Biggest Fan,
Elaine
P.S.
Wanna know what platform I use as my self-hosted WordPress blog?  Check it out right here.  You know I don't like to use anything less than POWERFUL.
P.P.S.
If you liked this post, be sure to comment below your thoughts or share this post to your friends and family.
I'm happy to be your personal guide to other posts on my blog…
Learn and Master the Skills of Content Creation
How to Get Clarity on Your BRAND
Learn The ABC's of Attraction Marketing
How to Become the Leader in YOUR Online Space
Morning Affirmations That You Need To Manifest Success (77+ Examples Included)
GET ON PAGE #1 OF GOOGLE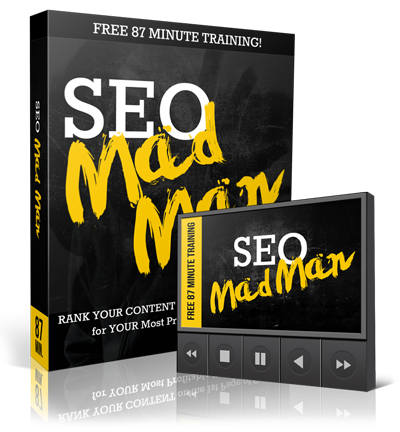 INSTANT ACCESS: 7-Figure blogger reveals his SEO secrets to Rank Your Content on the 1st Page of Google for ANY Keyword.