It all begins with YOU. Have a story but don't know how to tell it? When you want to get out in the big scary WORLD of social media, you need to be able to tell your story! Believe it or not, I did not realize this. I probably did not have my story together until a year out. I was hiding behind the curtain and I realized that was hurting my business. People want to hear YOUR story, not someone else's. People want to connect with you. That is a simple human need we all instinctually reach out for. Listen to my story and then afterwards, I will dissect it for you. If you're going to tell your story, why not tell it with your own PIZZAZZ!
Here's how you can get started.  First find a good and supportive audience.  I used my 5 fish in our aquarium.  It's safe, nice and quiet in my home and I knew that they wouldn't be throwing eggs at me, lol!  I thought about the components of my story and what I wanted to share about it.  Then I wrote it all down.  I read it word for word several times.
Then, I kind of practiced it outloud a few times and tweaked it some more because sometimes when you write it, it doesn't sound right when you are saying it.  Then I practiced it a few times without looking at the paper until I felt very comfortable and didn't feel like I was stopping a lot to think.  To be sure you can handle unexpected things (like when your mind goes completely blank.) I practiced it in front of the video camera because I knew I had to keep going, even if I messed up or had too many 'ums'.  An amateur (like myself) will rely on trying to capture all that is on the script, but a pro will be able to tailor her story to her audience on a whim.
Lastly, you see the final practice below.  It's not completely polished and that's ok.  Be sure to watch and let me know what you think!  I also dissected it into the parts that you need to make your story YOU: Uncut and Raw.  Hope this helps you go out there and share YOUR story.
To learn why video has been huge in driving my business in an upward trend, look no further… Click right here.
Did you learn something cool from this video?  If you didn't catch the 5 steps and are more of a reader than a viewer, I will have it posted somewhere for you to pick up.
Wanna learn more:
Checkout my Facebook Fanpage for more Tips and Training HERE
Clarity on Which Social Media Platform Do you Tackle First?
Think About WHO You Want To Become
FREE TRAINING + PDF DOWNLOAD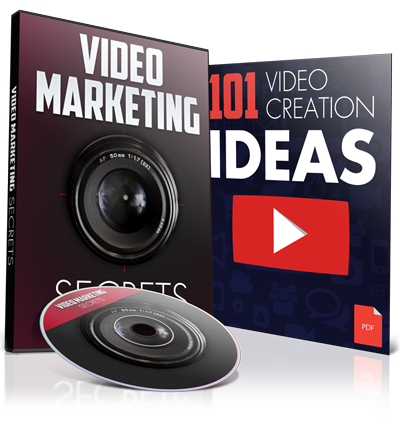 ATTENTION VIDEO MARKETERS: Get More Views, Subscribers, and Leads with YOUR Videos (and rank on Google Page 1)