First, Top Leaders say to create a blog.
So I did.
Then, they say you need to find content.
So I did.
Now, I need help organizing my blogposts?!?!  What do I do?
I spent the better half of last night learning to set up and use google sheets to manage my blog posts, schedule them ahead of time, and then just sit back and execute, and generate leads. It's pretty amazing! I wish I knew about this before. This is great, you can share this with team members, make updates, and even assign someone to execute the posts for you (like a virtual assistant).
Before, I had an archaic system of writing blog posts.  I would be sitting in the parent area of my daughter's swim class and suddenly have a great idea.  I'd fumble in the deep abyss of
my bag and hope to find the back of a receipt and something that I can use to write with.  I'd quickly jot it down and then stick that receipt back in my bag until I got home.  When I had a chance to sit down at night (probably a few days later), I'd pull out those random pieces of paper, unwrinkle them and try to recompose the idea or the thought onto my blog.  Seriously tedious task!
Got My Blog, Got My Content, Now WHat?!
The one thing I changed is now using google sheets because I do always have my phone with me AND you can use it on your phone?!  Then when I get home, it's a simple copy paste into my blog, and Voila!  If I have even more time, like sitting in carpool lane, I can upload my post onto my blogsite and instantaneously have it up on my blog.  (And this is because of the great system that I purchased to help me create, manage, and run my blog.)
I still prefer to use my computer at home but if I need to be mobile, this is a great efficient system, especially for the involved Mom-on-the-go
Let's see you go out there and CRUSH it,
Your Biggest Fan,
Elaine
P.S.
Listen, do you like training in the evening?  Join me on my Facebook Page for more tips and trainings!
P.P.S.
Read some more of my musings right here:
10 Things You Need To Catapult Your Business in the New Year
Morning Affirmations That You Need To Manifest Success (77+ Examples Included)
7 Tips to be Productive When Working From Home
Learn and Master the Skills of Content Creation
5 Most Important Positive Habits to be Exceptional
FREE LIVE TRAINING THIS WED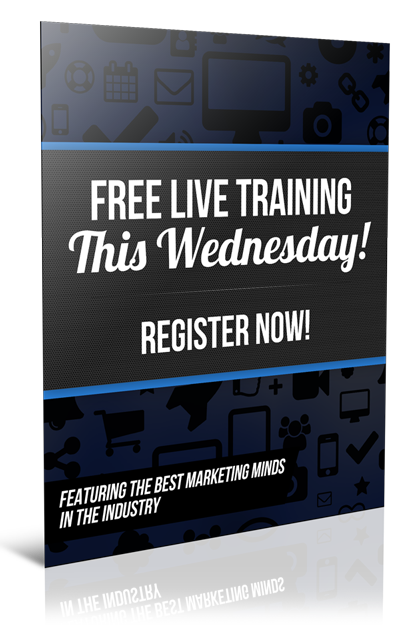 LIVE webinar with a 6-Figure Earner this Wednesday! Get strategies to help YOU get more leads & Profit in YOUR Business