But when I was sitting in carpool and got a notification that I had generated a new lead, just sitting there?!  I just sat there, mouth agape.  #MomHack
This happened simply from a Tweet!!
Now, I see Twitter in a whole different light.  I have to admit, I was resistant to opening yet another social media account.  At the same time, the curiosity of the uniqueness and difference in this platform drew my attention.
Twitter can be a source of traffic for your business at a fast and furious speed.  Yep, have your ears perked up?
Before this, I was reaching out to people on facebook, spending a lot of time, and getting leads at a snails pace.  Facebook is a great platform, don't get me wrong..
BUT… If you post too much too soon, you get penalized by drop in engagement.
If you dare post a link, forget it, you're basically posting to yourself!
Truth with Twitter is this.  You can tweet at a fast and furious pace, drop links like there is no tomorrow, and STILL get plenty of engagement.  What!?!
Check out my 'first 32 days' Twitter stats…
I could not believe my eyes when I saw this.  Now, these are 10K Impressions.  I literally had my head down focused on providing my audience with my content and challenging myself to be producing beautiful content for 30 days.
Guess what? You can grow an audience on twitter very quickly.  We can connect with others at a pace that is much quicker than Facebook.  There is no such thing as Twitter Jail, however, you should get familiar with the rules in Twitter and abide by the rules for best results.  You can have your twitter account placed on hold if you break the rules.  So be a rule follower!
But the icing on the cake about Twitter you ask???  The speed at which we can make posts on Twitter.
However, this system only works when you have these 3 factors:
1.  You've got a bunch of content that's ready to be shared.
Yep, if you try to post by the seat of your pants 1x/day, then you'll still be in the same spot you were yesterday.
What does a bunch of content mean?
For example sake, let's create 1 week of content.   That means 7 consecutive days.
If I want to aim to put out 2 pieces of content per day, that would mean 14 pieces of content.
Could you easily put together 14 pieces (different) to share?  Yes!
Then you would just repeat this process 3 more times to have a WHOLE month of content.  Voila!  You have just created a whole month's worth of content for your social media plan!
2.  You have 30 minutes a day dedicated to run your system.
Yep, you gotta dedicate at least 30 minutes EVERY DAY to run your system.  I'm talking consistent action here.
Like with any social media platform, you do need consistency with action to see results.
Hey, you can't get everything in life without putting in some work!
3.  You have an offer to direct your followers towards.

Have the end goal in mind…  This means you need to have a direction with your posts.
The point of having tweets is to lead people steadily towards YOUR offer.
Be sure to have that offer up and ready!  This is the golden tip right here, how you will start getting leads even while you're sitting in carpool!
Need ideas?  Check out my other post about Creative Lead Magnets for my best advice on that.
How to Generate Leads While You Are In Carpool?
Now that you have the basic steps to create the ultimate lead generating machine with twitter, now all you have to do is implement.
Yes, sounds simple doesn't it?  Well, the system is, you just need to put some work into the process.  If you need some hand holding, you can get the system. You could have 10,000 impressions in a matter of 30 days too.  Grab it here.
You see?  SuperMoms don't have to stay in the overwhelm glued to their laptops,
We have better things to do with our children!
Your Biggest Fan,
Need Motivation? Check out how my Twitter account is doing now: @EWMichaels
P.S.
Did you like this article?  Cool, please comment below and share!  Be a part of my inner circle and get these articles and other tips and training in my newsletter.  I leave no stone unturned!  Click below to receive my blueprint and be a subscriber today!
Might wanna check out my other posts:
Why Consistency is so Important in Business and in Life
The ONE Tip: Starting a Successful Online Business Today
4 Mental Blocks You Need to CRUSH to Reach Success
How to Become the Leader in YOUR Online Space
6 Truths About Pursuing That Laptop Life
FREE TWITTER TRAINING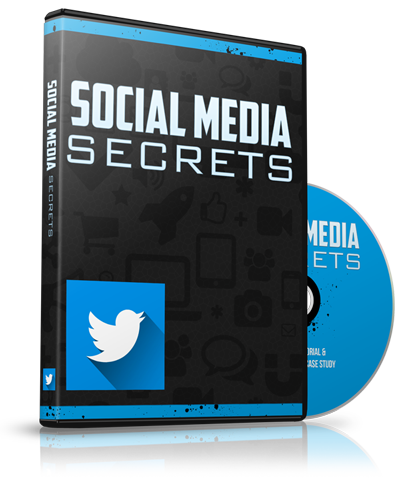 FREE TUTORIAL:  Simple 2-Step Proven Process to Get 4-Million People Seeing Your Tweets Each Month on Autopilot!