I know what you are thinking, I've heard it all…
"I don't want to or don't know how to sell anything."
"I'm not interested in calling up and bugging people."
"I'm too shy."
"I don't have the background or training to do marketing."
"I don't like having home parties or standing in front of people."
or this one…
"I really don't want to be public on social media."
Well, I don't either. But what I DO know is…
I wanted more than anything, to work from home and be present for my kids when they need me the most.

I wanted to work for myself and not be responsible to be on the clock at a certain location at a certain time.

I didn't want to wait a year to accrue enough time off to take time to spend with my family.

I didn't want to wake up and say to myself ANOTHER day… "I don't really feel like going to work."
So, why-oh-why would you get into Network Marketing?  I will list the reasons in no particular order.
1. It's the easiest start up business you can do that allows you to work from home… or from anywhere.
All you need is a smartphone and a network. 
For a start up kit and a membership (depending on your particular company and their policies), it could cost from few hundred to a thousand dollars. 
Either way, it's a lot cheaper option than opening up your own physical store or shop. 
For a traditional company, you typically need a few hundred thousand dollars up front before you begin.  You are hoping to begin profiting 2-3 years after you've had your opening.  Most businesses fail to reach the point of profit.
2. You don't need previous experience or…  Heck, you don't even need a college degree!
What you do need, is these 3 things:

Passion – You need heart.
Will – The drive to learn and continue to learn.
Hands – To take action and DO THE WORK.
The great thing is that you can learn and do in parallel fashion.
Be sure to accept the fact that there is a learning curve in this industry.  Failures will outweigh the Successes, especially in the beginning.
And that's ok!  We all make mistakes, even when we're seasoned.  When I look back, each time I made major mistakes, I had major growth afterward.
3. Network marketing is about reaching out to your network!
Who better relates to people than women?
When you are a Mom and you're in a room of other Mom's that bond connection is already there.  Don't you already feel the familiarity?  We gravitate towards each other and we just start sharing about our lives!
4. With Social Media and the availability to connect with a tribe that's of similar value, drive, passion, life stage, struggles is all at your fingertips!
It's the smart way to reach out to find 'your peeps' and create deeper connections without having to get in a car or a plane or even on the phone!
We Moms crave connection and you will find us on social media posting about the things we care about, things we love, and naturally sharing the stuff we want to share with others.
It's pretty easy to connect with new friends of similar interests and turn a cold market into a warm one!
5. You also have the control of what people see and what people know about you on social media.
You have the choice of who you want to work with.
You have control of your schedule, how you want to spend your time.  Moms, I know all about needing control, yes, you have all that with owning your business.
You do also need to work out the kinks and problems and growing pains of a business as well. 
6.  There are hundreds of products, services, or companies out there.
Every Mom wants a good discount, no? 
What better way to get a major discount on the product you love or would pay for anyway…  or better yet, get paid for loving a product. 
And if others love the product, you can help them reach their dreams too.  I can't hardly think of another reason that could get better than that.
Why Network Marketing May Be the Best Side Hustle for Moms
Anybody can start a home business and anybody can learn the skills that you need to do this effectively.
All you need is a Dream, a Passion for Learning, and GRIT,
Your Biggest Fan,
P.S.
If you're not satisfied with your current training or level, it's ok, grab my Ultimate Steps to Building a Successful Online Business with all online strategy so that you don't ever need to leave your home, make cold calls, or throw parties.
Wanna read other articles like this one?  Be my guest!
Network Marketing Tip: A Daily Mode of Operation
5 Non-Negotiables for Network Marketing Success
The ONE Tip: Starting a Successful Online Business Today
How to Start A Conversation When You Are An Introvert
Let F.E.A.R. Be Your Best Friend Forever (BFF) Right Now
Positioning YOU Like a PRO on Facebook
6-FIGURE RESIDUAL INCOME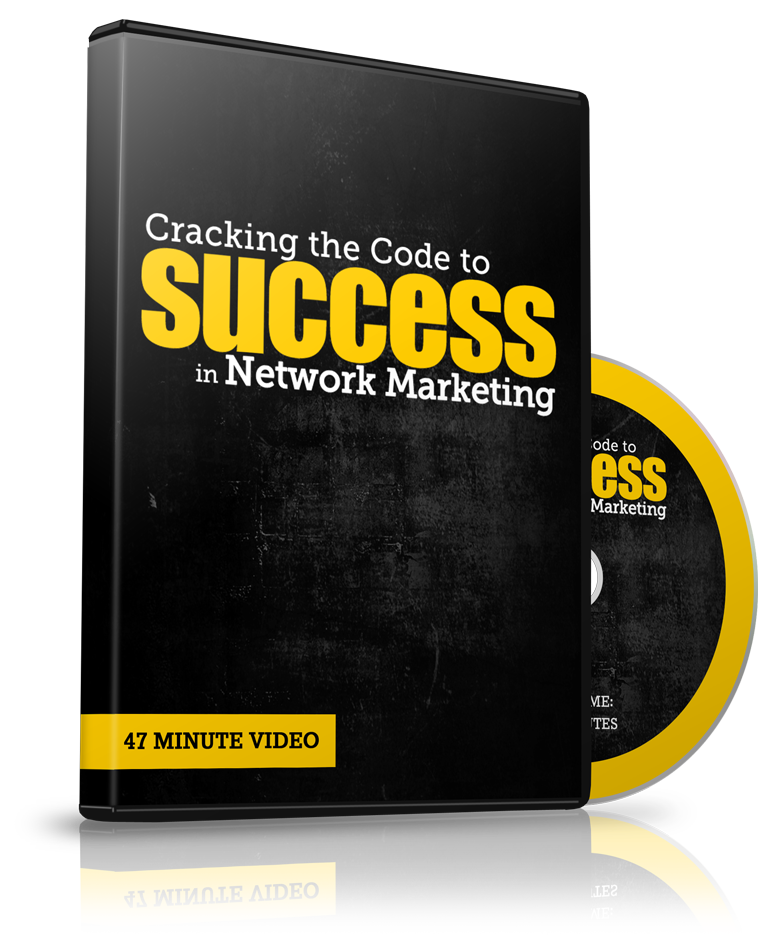 FREE TRAINING: 25+ year MLM vet wants to give you the 17 irrefutable laws to build a 6-Figure Residual in YOUR company.