So much attention is on the Successful Leaders' Morning Routine that several books have been written upon just this very topic.
What I don't understand is this..  A morning routine is still dependent on 1 thing.
What happened the Night before?  If you stayed up late into the wee hours of the night, would you STILL be able to execute the perfect morning routine at 5am???
Probably not.  So I aim to address THE NIGHTTIME ROUTINE you need to implement in order to ensure you can execute that highly productive morning routine.
Yes.  Let's get to it.
Disclaimer: this post is geared towards the ladies, though if you do agree with the steps, by all means, follow them.  Whether you do or NOT is of no consequence to me!
Step 1: Work Backwards! How much Sleep do you Routinely Need Per Night?
Figure out how much sleep you would naturally require to feel like you had adequate fully rested sleep?
For me, if I was to sleep at a reasonable hour, sleep 7 hours, I would wake up on my own totally refreshed.  I can actually swing right outta bed and start moving right away.
No snooze button required or reluctance to rip off the covers.
Okay, now set what time you prefer to wake up in the morning and count the number of hours required for you to get quality sleep.  That is the time you probably need to goto sleep.
Sleep is super refreshing for the body and the mind as well as some other daily functions.  It will set your eating habits, your EnerGy, as well as your mood.
Did you KNOW that, REM sleep is required for Learning?!  So if that doesn't motivate you to get the sleep that you need, I don't know what else will.
Tip:  Wanna know how I boost my energy 5x by doing one simple thing every morning? 
Step 2:  Turn OFF those computers!!!  It will Disrupt Your Nighttime Routine.
AH HERM, this also applies to TV too…  Yes, turning off computers and TV's 2 hours prior to bed is recommended for you to be able to wind down.
Save those television shows for downtime during the day!  Turn off devices for nighttime…  I know, it may be harder to do than say.
You might find alternative productive activities below..  Keep reading.
I read an excerpt from cool Harvard Study that displayed the wavelengths that screens operate at actually reduce levels of melatonin needed to get us to a sleepy induced state.  They found out that 2/3rds of random adults, studied in 6 different countries, did not have a good night's sleep when viewing TV 1 hour before bedtime.  It's true, they have scientific evidence and disruption of a hormonal process in our brain!
What do you do, if you don't have a device or you turn off your computer?  People had to deal with that hundred of years before technology allowed us to have access to the world from our smartphone.  So use that time to reconnect with your family.  Tuck your kids in at night and ask them about their day.  Have some pillow talk with your spouse.  Time with technology can NEVER be more valuable than time spent with the people you love.
Step 3:  Wash Your Face… This is a KEY Element in Your Nighttime Routine!
This is essential, especially if you are over 30.  Truth be told, we should care for our skin starting from childhood!
If you haven't looked into a Sleeping Pack or those korean fascial masks, you are missing out.  The idea is replenishing the moisture back into your skin.
If you aren't drinking enough water, that's also another issue in itself.  Moisture is KEY to our faces remaining youthful.
Trust me on this one, you could wake up and be Facebook Live ready..  If you do use a Sleeping Pack, be sure to wash it off gently in the morning with rather cold water :).
Don't over do it.  You need to choose either the Sleeping Pack OR a fascial mask. It doesn't benefit one to use both in the same night, you will end up drying out your face if you do that, which is completely opposite of the intended purpose!
Step 4:  Read for 10 minutes before bed in order to optimize your Nighttime Success
Reading is a pretty essential.  But if you aren't a reader, you can listen to the audio version of a book.  Either way, you are pouring into your BRAIN.   A little bit goes a long way.
Why do you think teachers these days have a 15 minutes of reading built into the daily homework for our kids beginning in Kindergarten??  Because reading develops the brain and done every single day, at the end of the school year, you will have read thousands of words!  Yes and you will be that much more well read.
Not sure what to read?  Look no further, I have a handy dandy list of recommendations right here.
Step 5: Listen to Audio while you are Sleeping, Let Your Subconscious Work for You
My mouth was to the floor when I heard this tip from Cedric Harris in a video I was watching for Personal Development.  So I tried it out.  Have you heard about biaural beats?  Apparently at certain frequencies, we are tapping into a different inner conscious.  So slap on those headphones right before you close those beautiful eyes.
Tap into that subconscious and manifest away…
Tip:  Wanna see my ultimate library I use to pour into my subconscious every night (and every day) to get the skills that I need to become a leader? 
Not a reader and prefer the video?  I hear ya.  Here it is:
Did you like my video?  Lol, for more videos like this one, hop on over and subscribe to my Youtube Channel.  You won't regret it.
Now that you know how you're going to 10x your next day, aren't you excited to get down your nighttime routine?
At the end of my productive day, I so look forward to my nighttime routine.
And that's because I know I will be setting myself up for yet another Great DAY!
Your Biggest Fan,
Elaine
P.S.
You know efficiency is my best friend when it comes to setting my daily plan of action into motion each day.
Be sure to check out my Resources and maybe you'll find something that works for you!
P.S.
Wanna see the platform that I routinely goto on a daily basis?  I call her my Ultimate Organizer where I
have my blog, funnels, customer relations, and so much more…
THE TOP EARNER FRAMEWORK?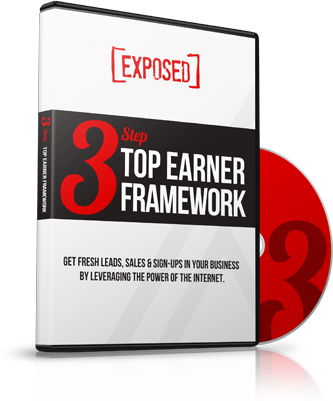 FINALLY Unlock the 3-Step Framework and Learn How to Get Fresh Leads, Sales & Sign-Ups in YOUR Business Leveraging the Power of the Internet.