When you want to do something and do it WELL, you look towards someone that you aspire to become like AND emulate.  Now I said emulate, not imitate.  This is the thing.  People want to know YOU the real you.  They want to connect with YOU, not someone you are pretending to be.
I have heard this so many times from my virtual mentors.  It's not the product or the company that draws people to you.  It actually is YOU.  People are naturally drawn to other people whether it is because they share something in common or share values.  When you are growing a business and building a team, you want to attract people like yourself!  That is why when you brand yourself, you are branding your vibe.  That is what attraction marketing is about.
If you want to build your Brand through Your Blog.  Click here for the Best way to do it.
If you already have built a small team, you want to inspire them, right?  Even if you have one team member, you need to figure out who you are and be the better version of yourself you want to become.  When you have figured that out, then you need to BE that person.  Taking action is the best way to inspire your tribe.  There is truth to when leaders say, "People don't do what you say, they do what you do!"  The best thing is to TAKE ACTION and show your tribe.
Develop yourself by immersing yourself in webinars, books, podcasts, with people who inspire YOU and with whom you share value with!  Take a look at areas that you would like to improve and go find someone to learn from.  If you need more skills in cold market prospecting watch Cesar Rodriquez or Grant Cardone.  If you need help with developing coaching skills, look to Ray Higdon.  If you would like to grow your business by generating leads through attraction marketing, look to Brian Finale.  If you are petrified with doing Facebook Live Videos, look to My Virtual Upline, Bob Heilig.  If you need to develop speaking skills, listen to podcasts by Chalene Johnson and Entrepreneur on Fire.  If you just take a look, there is someone out there who can plug into and learn!
To read more tips and insights, follow me on my Facebook Page –>> Click Right Here.  See you there!
FREE LIVE TRAINING THIS WED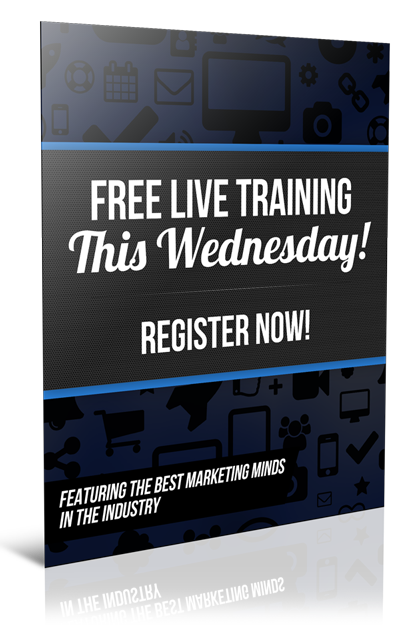 LIVE webinar with a 6-Figure Earner this Wednesday! Get strategies to help YOU get more leads & Profit in YOUR Business